We thank Peter Kåhl for all the years as a Nationally Blot Responsible and the fantastic work he has done. It has been a real honor to work with such a dedicated, knowledgeable and committed person during a very expansive time.
Peter leaves at his own request due to health reasons, but of course stays within the community.
We hope he recovers soon, and that Eir is by his side
Now Thommy takes over, and we are convinced that he will do an equally good job in the future.
Contact information:
Email: thommy.vahasalo@asa-samfundet.se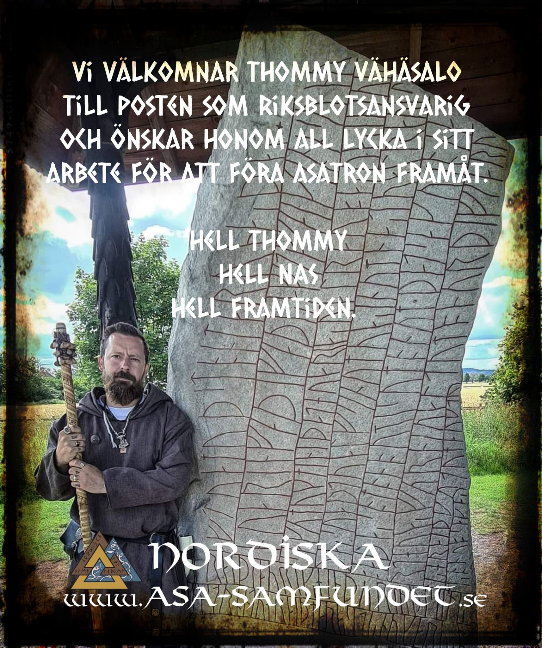 Hell Peter
Hell Thommy
Hell NAS/NAC