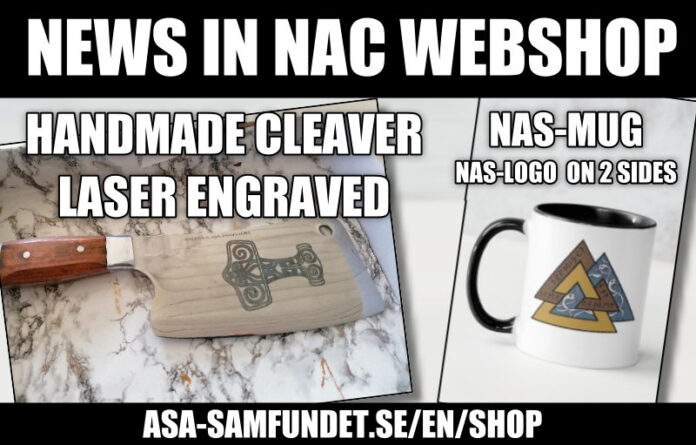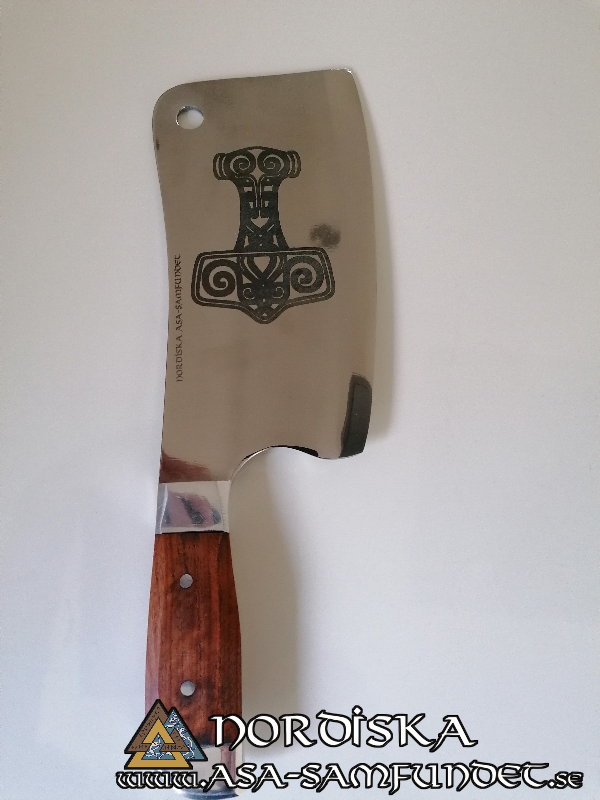 Handmade laser engraved cleaver
Do you want to feel like a real Norwegian at the grill or in the kitchen. We now have a limited stock of unique handmade meat axes that are laser engraved on the blade with a Torshammer and a small text (Nordic Asa Society) The engraving is on both sides.
The cleaver can be found here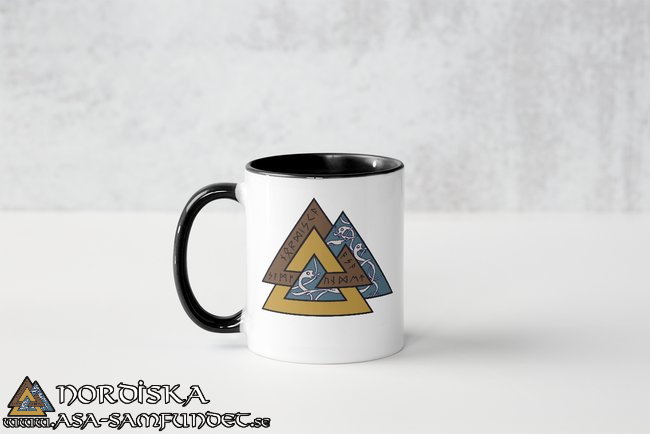 Mug with NAS/NAC Logo the Valknut!
For many years, the NAS/NAC mug has only been available for sale at any gathering, but now we have also added it as a product in the webshop.
This is a new version of the mug with black inside and black ear, with NAS/NAC logo printed on two sides.
The mug can be found here