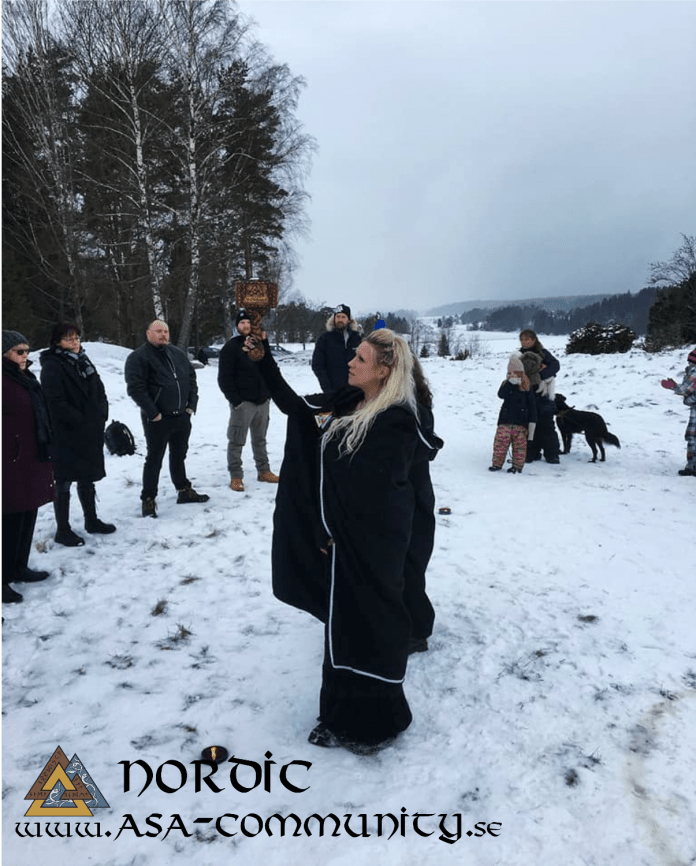 This historical NAS/NAC blot with two female Blotofficiants, was one of the best Blot I've been to.
Two skillful Blotofficiants who performed their work in a great way.
The place itself was very beautiful and with a total of 27 people in the circle and with sometimes heavy snowfall that raised the mood.
4 journalists and a photographer from the New York Times walked around the circle, they were there to write about the NAS/NAC.
After the Blot we went to the restaurant Grekisk Kolgrill in Nyköping, there Pernilla Almtoft, Elinore Högstedt and Cajsa Falk were got to give an Blotofficiant testimony to the Nationally Blot Responsible Peter Kåhl and spokesman Stenar Sonevang.
As expected, the girls did not have any problem to do the test and are now NAS's/NAC's first-approved Blotofficiant.
Hell Pernilla, Elinore and Cajsa
Hell NAS/NAC
Hell Asatru
// Peter Kåhl Nationally Blot Responsible.